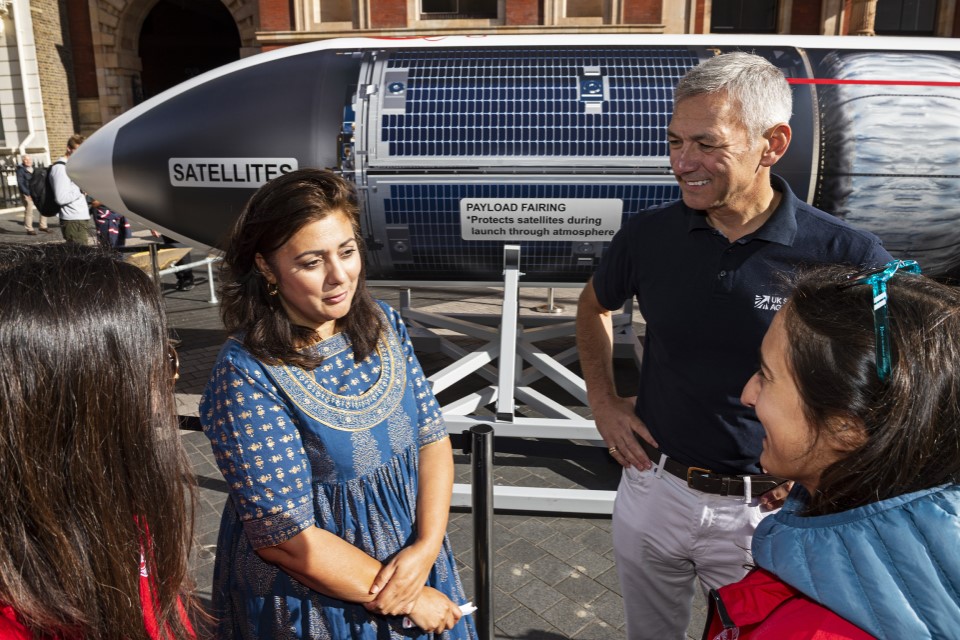 Specifically, the UK Space Agency (UKSA) is hoping for ideas on creating new satellite constellations, ground systems or the delivery of new services.
Running until Spring 2023, with a deadline for initial proposals of 1 December, it is open to "organisations developing ambitious technologies across the satellite communications ecosystem".
Money for the fund is being sourced through the European Space Agency's (ESA) Advanced Research in Telecommunications Services (ARTES) programme.
ESA impact
The £15 million fund comes as the UKSA highlights a new report showing every £1 invested in ESA by the UK generates an overall return of £11.80 for the UK economy.
You can read the ESA Impact Report online.
Findings include that many of the key 'upstream' space organisations are EU-headquartered businesses that maintain subsidiaries in the UK in part to maximise their access to ESA contracts.
These foreign-owned businesses, says the UKSA, account for a majority of R&D investment and innovation in the space sector (itself a high investor in R&D) and support wider UK supply chains and labour markets. Any reduction in UK investment in ESA, they highlight, would likely lead to a switch in new investment by these companies from the UK to other ESA member states.
Contributions
Within a current five-year investment period, agreed at the ESA Ministerial Council in November 2019, the UK's annual contribution of €420-450m represents around 10% of ESA's ~€5bn annual budget, it says. It means the UK is now the ESA's fourth largest contributor, along with France, Germany and Italy.
Around 75% of the UK Space Agency's annual budget is allocated to ESA each year.
In its 'Global influence' section, the report states states:
"As the fourth largest investor in ESA (out of 22 member states), contributing 10% to the total ESA budget in the CMIN19 period, the UK has considerable influence within ESA. The UK Space Agency plays a full and active role at a political level and in all of ESA's formal governance structures. In addition, the UK is disproportionately over-represented within ESA's scientific advisory structures and had a central role in the recent development of ESA long-term scientific strategy Voyage 2050. Globally, ESA is one of the largest civil space agencies (in the top three), giving the UK an additional pathway to international influence in the space realm over and above its national influence."
You can read the full report here.
The current UK Science Minister is pictured above, along side UK Space Agency Deputy CEO Ian Annett, outside the Science Museum at the weekend launching an exhibition marking the countdown to the first satellite launch from the UK later this year.