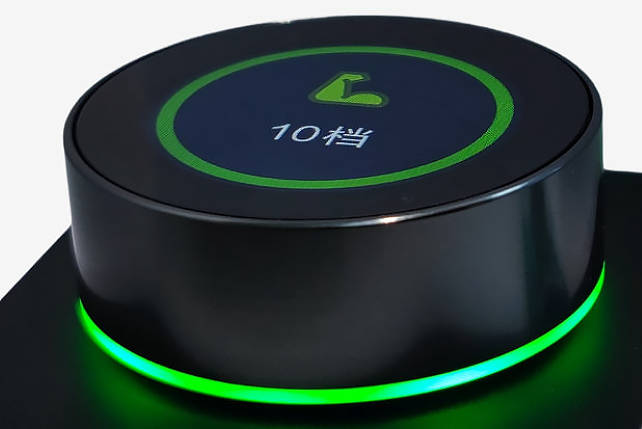 Available in 1.3, 2.1 or 2.47inch, the company sees them being used in heating systems, industrial controls, IoT devices, boilers, white goods, fitness equipment and audio equipment.
"The switch available in each display size permits convenient and intuitive adjustments such as temperature, volume, motor speed, timer settings, lighting, dimming and ambience control settings," it said, explaining "The switch is operated by turning a perimeter ring, which provides a tactile response to confirm the selection and hold the switch in position."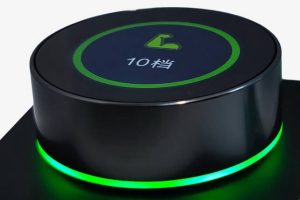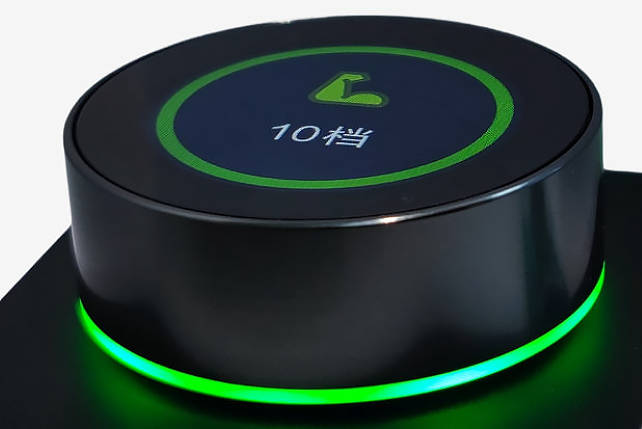 Picking the 2.1inch version as an example, the knob dominates the module, being 78.4mm in diameter and 17mm tall. The smaller rear protrusion of the electronics brings total height to 25mm.
Its display, which stays still while the knob rotates around it, is 480 pixels and 53mm across, and uses IPS technology for a near-hemispherical viewing angle.  Nominal brightness is 210cd/m2. The switch offers continuous rotation through 30 positions per revolution.
Operation is from 4.5 to 7V (5V nominal) and consumption is 150 – 350mA.
It is available with either UART or MIPI interface, as is the larger knob, while the smaller one also has a UART option, but the MIPI option is dropped in favour of an SPI interface.
"Circular displays represent an opportunity to grab customers' attention and create an almost infinite range of imaginative effects," said Anders. "Examples include making a timer count up or down by illuminating or turning off graduations around the edge, darkening or brightening the display as the user adjusts a lighting dimmer, or changing the back light colour of a heating or air-conditioning controller depending on the user's setting."
The company has an in-house engineering team to support part choice, user-interface design and software development.
Scheduled for later this year is a radial graphics evaluation kit that includes a microcontroller board and software libraries.
Find the 2.1inch version on this Anders web page
The sizes of knob-display in the photos is not specified