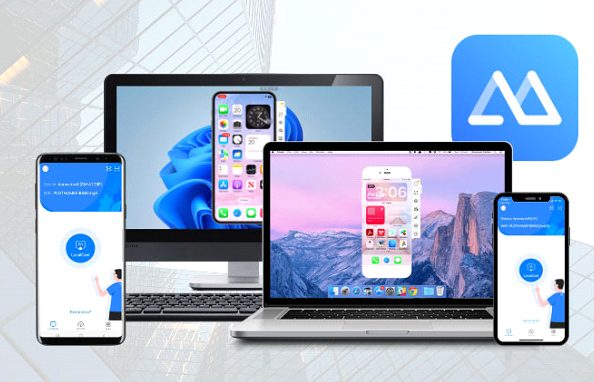 Are you looking for a great screen mirroring application that provides a high-quality casting experience? Look no further than ApowerMirror! Through ApowerMirror, you will be able to unlock a new level of screen mirroring experience that your previous application wasn't able to give. It's a perfect tool you can use daily and expect top-notch performance. To know more about this amazing application, here's a quick overview of ApowerMirror.
Get to Know ApowerMirror
ApowerMirror is a versatile application developed for screen mirroring. This application allows users to connect their devices to another device within a split second through a cable or wireless connection. It's highly compatible with iOS, Android, Mac, Windows, Smart TVs, and even other intelligent devices like VR and AR devices.
The latest update of the application features AirCast. A smart innovation that lets your mirror your device, for instance, a mobile phone to a computer without using the same internet. With this, even if you're mirroring from a different country, it's now made possible with ApowerMirror.
On top of these, this application also comes with a myriad of built-in features that you can use while screen mirroring such as screen recording. Imagine reflecting your phone to a computer with a crystal clear display, with no delays on the interface, and having the ability to record the whole process without relying on other tools. That's convenience and practicality all in one.
Did we also mention how stable this app is? If we are only talking about stability here, ApowerMirror can last for hours without experiencing any lags or delays on the interface. In addition to that, you can mirror up to four devices simultaneously without experiencing any glitches on the screen. If you're still hesitant in trying this app, then you're missing a lot in life.
How to Use ApowerMirror?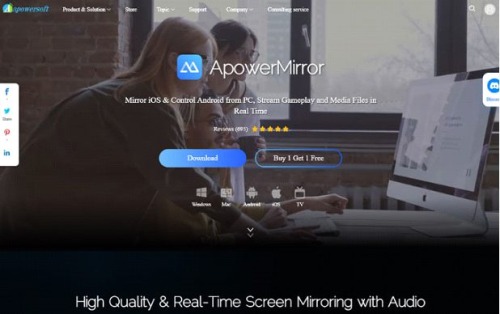 It's so easy to familiarize yourself with ApowerMirror. Everything is straightforward and the processes are easy to follow especially on Android and iOS.
Here's how it works for Android:
⦁ Connect both of your devices to the same internet.
⦁
⦁ Launch the application and click the LocalCast icon on your phone.
⦁
⦁ Select the name of your PC and choose Mirror Phone to PC.
⦁
⦁ Lastly, just tap Start Now to begin the mirroring.
As for iOS devices, like iPhones:
⦁ Also, be sure that your devices are under the same WiFi connection.
⦁
⦁ Click the LocalCast icon on your iPhone and choose the name of your computer from the list.
⦁
⦁ Next, tap Mirror Phone to PC and press Start Broadcast to commence mirroring.
Once your phone is connected, you can now use it on your computer. You can now watch photos and videos, stream live videos on your favorite social media platforms, and even play mobile games using your computer's keyboard and mouse.
ApowerMirror also comes with pre-set virtual keys for playing mobile games on computers and unleashing your godlike skills and performance effortlessly.
Other Key Features of ApowerMirror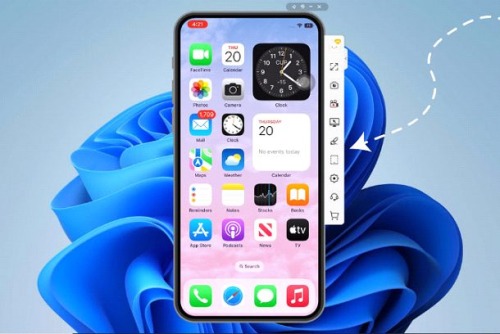 As we've said earlier, ApowerMirror comes with great several built-in features and these are:
Screen Recorder
While mirroring, you can record the whole process by just pressing the Screen Recorder tool located on the right side of the screen. This is highly advisable to use especially when you're attending a meeting or class. Admit it or not, we are all sometimes passive listeners, and having a recorded copy of the meeting will save us time from asking about certain topics that we've accidentally missed out on or just for guided reference.
Screenshot
Apart from Screen Recorder, ApowerMirror can also take Screenshots. You can also use it during classes for taking down notes or for saving files from your phone to pc through screenshot images.
Whiteboard
Another handy tool you can use for saving notes on screen is the Whiteboard display you can access it by clicking the pen-like tool on the right corner of the screen or by clicking Control + B on your keyboard.
Full Screen
If others can't, ApowerMirror can. The app can provide a full-screen display of your mobile phone for easy navigation.
Rotate
You can switch the view of your screen once mirroring by pressing the rotation icon on the screen or simply pressing Control + Z on your computer's keyboard.
Other added features of ApowerMirror include Lite mode (Control + S), Multitasking (Alt + 2), Screen-off mode (Alt + D, Always on top (Control + P), Volume up (Control ++), Volume down Control + -), and Boss Key (Alt + A).
Benefits of Using ApowerMirror
There are a lot of reasons why you should switch to ApowerMirror.
⦁ It makes mirroring easy and hassle-free.
⦁ Enable users to play mobile games on the computer.
⦁ Provides remote mirroring through AirCast
⦁ Mirror Phone to PC and vice versa
⦁ Mirror Phone to smart TV
⦁ Built-in tools available like screen recording and drawing tools
⦁ Screenshare between different networks
⦁ Automatically casts with audio
Why You Should Not Try ApowerMirror?
If you don't like experiencing high-quality screen mirroring and would love to stress yourself over failed screen mirroring applications, then, by all means, do not try ApowerMirror.
But, if you're looking for the best screen mirroring application that uses advanced technology designed to perfection, then you should switch to ApowerMirror.
Conclusion
ApowerMirror is the perfect screen mirroring application for everyday use. You can use the application for free or get the VIP version of it to fully experience all its amazing features. It's easy to use and connects for hours. So, give it a try today and make the most out of your day with ApowerMirror!