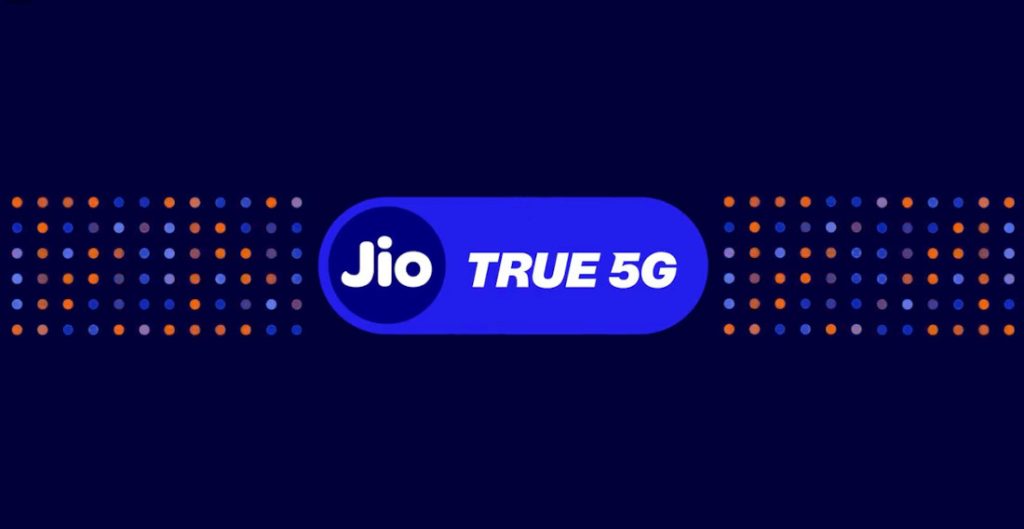 Reliance Jio has launched its True 5G services in the states of Chhattisgarh, Bihar, and Jharkhand on the auspicious occasion of Makar Sankranti.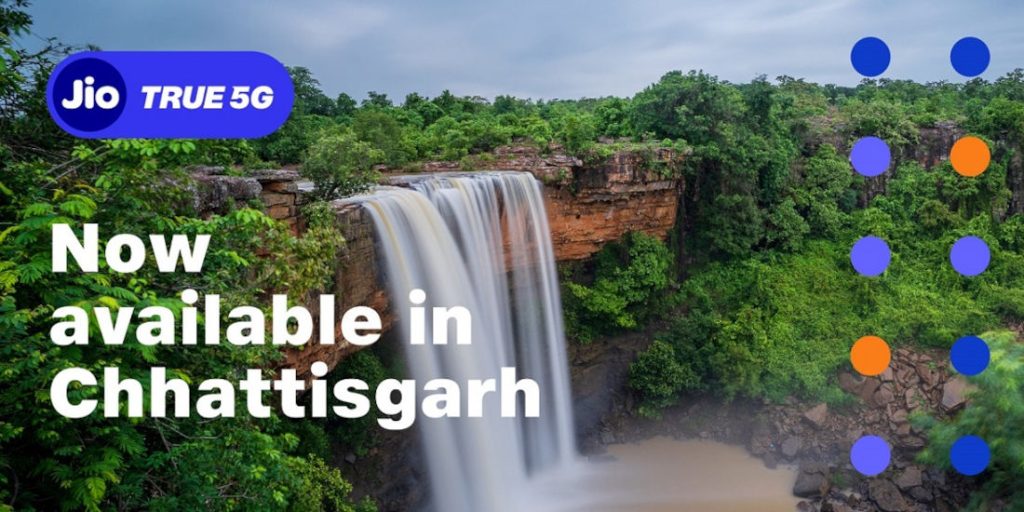 In Chhattisgarh, Honourable Chief Minister, Shri Bhupesh Baghel launched Jio True 5G services, starting with the capital city Raipur and the industrial agglomerate Durg and Bhilai.
In Bihar and Jharkhand, the capital city Patna and Muzaffarpur got 5G alongside Jharkhand's capital city of Ranchi & the Steel City of Jamshedpur.
Jio also extended 5G in more citties across Karnataka, Odisha, Kerala, Andhra Pradesh, and Maharashtra.
Starting 14th January, Jio users in 16 cities across the 8 states of Chhattisgarh (Raipur, Durg, Bhilai), Bihar (Patna, Muzaffarpur), Jharkhand (Ranchi, Jamshedpur), Karnataka (Bijapur, Udupi, Kalaburagi, Bellary), Odisha (Rourkela and Brahmapur), Kerala (Kollam), Andhra Pradesh (Eluru), Maharashtra (Amravati)will be invited to the Jio Welcome Offer, in which they get Unlimited Data at up to 1 Gbps+ speeds, at no additional cost.
Speaking at the launch of Jio True 5G in the state, Honourable Chief Minister of Chhattisgarh, Shri Bhupesh Baghel, said:
Today is a proud moment for Chhattisgarh and I am excited to launch Jio's True 5G services for our people. The launch is an important achievement for our state, empowering our people to immensely gain from the transformational benefits of Jio's True 5G services.

Jio True 5G will give an enormous boost to our state initiative, HEIGHT; H-Holistic development; E-Education (equal opportunity for all); I-Infrastructure (supplement of development); G-Governance (sensitive and effective administration); H-Health (healthy body-greatest wealth) and T-Transformation (change for the government & public) taking it newer heights in every sphere and boosting the overall economy, especially rural economy.

In addition, True 5G will further give a boost to small businesses and create job opportunities for youth to build 'Nava Chhattisgarh' (New Chhattisgarh).
Commenting at the launch, Jio Spokesperson said:
Technology is a great uniter. Jio is proud to launch its Jio True 5G services in the three states of Chhattisgarh, Bihar and Jharkhand and extend its reach in five states of Karnataka, Odisha, Kerala, Andhra Pradesh and Maharashtra, during such an auspicious time which is marked by festivities, including Makar Sankranti, Lohri, Pongal, and Bihu.

We are happy to announce the launch of Jio True 5G services in 16 new cities across 8 states across the country, as we step up the speed and intensity of True 5G rollout across the nation. We want every Jio user to enjoy the transformational benefits of Jio True 5G technology in 2023.

These new True 5G-powered cities are important tourism, commerce, and industrial destinations in our country. With the launch of Jio's True 5G services, consumers of these regions will not just get the best telecommunication services but will also get infinite growth opportunities in the areas of e-governance, education, automation, Artificial Intelligence, gaming, healthcare, agriculture, IT, and SMEs.

We are grateful to the State Governments of Chhattisgarh, Bihar and Jharkhand for their continuous support in our quest to digitize the states. We continue to work with the governments of all other states in our endeavour to extend the Jio True 5G coverage and to ensure that the benefits of Jio True 5G technology reach users across the country.