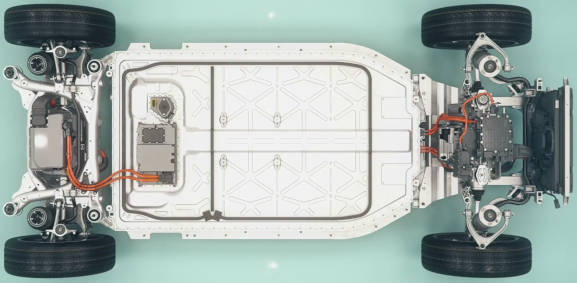 "Wolfspeed's silicon carbide technology will be used specifically in the vehicles' inverter, managing the transfer of power from the battery to the electric motors," according to the car company. "The first Range Rover vehicles with this technology will be available from 2024, and the new all-electric Jaguar brand the following year."
Wolfspeed has already worked with the Jaguar on Formula E electric racing cars. "We are not strangers, having collaborated together with the Jaguar TCS Racing team for the last five seasons," said Jaguar Land Rover CEO Thierry Bolloré.
The new partnership makes Jaguar Land Rover part of the 'Wolfspeed Assurance of Supply Program', securing supplies of SiC power components. "This will enable greater visibility and control over Jaguar Land Rover's future supply chain and is key to the new value chain approach of the company's operations and supply chain," said JLR.
In February, Jaguar Land Rover announced a partnership with Nvidia for software-defined automated driving systems for vehicles starting in 2025.
Wolfspeed's 200mm Mohawk Valley SiC fab, claimed to be the world's largest, opened in New York state in April 2022. "The automated facility dramatically expands capacity for silicon carbide technologies, which will supply the increasing demand for electric vehicle and other technology sectors around the world," said Wolfspeed.
JLR's stated aim is to be carbon net zero across its supply chain, products and operations by 2039. It is owned by Tata Motors, and has two design and engineering sites, three vehicle manufacturing sites, engine manufacturing and battery assembly in the UK, as well as vehicle plants in China, Brazil, India, Austria and Slovakia.