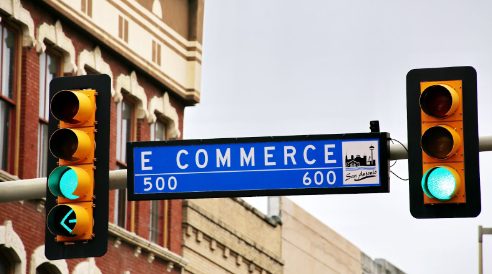 Online stores have become a relatively new target for hackers, showing no sign of stopping. COVID-19 grew online shopping by 43%, increasing the reward of breaching e-commerce sites. E-commerce platforms have faced many threats over the past years, fighting back with modern security innovations. But is this enough to protect your own store?
In this article, we'll dive into the hacks that made the news and the newest security implementations. Also, we'll cover 5 security tips for opening your own e-commerce store in 2022.
Then and now: e-commerce platforms vs. cybercrime
Let's take a look back at some recent e-commerce hacks and the steps platforms are taking to fight them in the future.
Recent hacks on e-commerce stores
E-commerce hacks have become common and have impacted huge corporations. Only as far back as 2019, sporting goods company Fila had their store hacked, among 6 other websites. E-skimming malware was installed on their site for 4 months before it was discovered.
When users entered their payment details, the malware sent them to hacker-owned servers. Again, in early 2022, over 500 e-commerce sites were infected due to a vulnerable Magento extension. The perpetrators installed similar e-skimming code on the payment pages of the affected sites. 
New security implementations taken by platforms
The continuous attacks on e-commerce stores have also prompted new advances in cybersecurity technology. Among these are:
New ways to pay: Blockchain, mobile wallets, and contactless payment methods have increased payment security.

AI fraud detection: Advancements in AI have improved the ways we spot cyber threats before they do any damage.

Adoption of Content Security Policies (CSP): CSP adds an extra layer of protection to your site by detecting and mitigating a range of threats.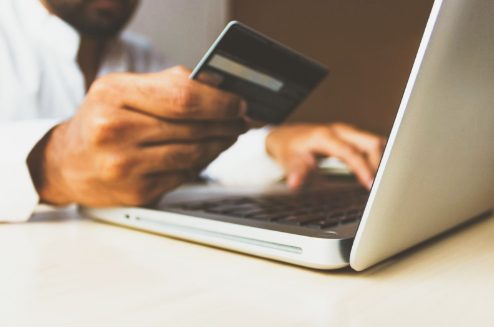 5 security tips for opening an e-commerce store in 2022
While advancements in e-commerce security aim to protect you from the majority of attacks, it isn't guaranteed. Here are the extra precautions you should take to safeguard your e-commerce store.
#1. Switch from HTTP to HTTPS
Does your domain start with "http://"? If so, this tip is for you. HTTPS hosting is more secure and treated much better by search engines like Google. So much so that 95% of websites listed on Google are HTTPS-encrypted websites.
To employ HTTPS hosting on your own site, you'll first need a Secure Sockets Layer (SSL) certificate. This creates encryption between your website and your customers. An SSL certificate is not only a boost for your SEO, but cultivates trust in your customers. 
#2. Apply various customer account protections
How seriously do you take your own passwords? No matter how cautious you are, your customers need to be as well. This is where promoting strong passwords during account creation is key.
Enforcing strong password use site-wide is a good first step. However, to ensure hackers can't log into your customers' accounts, employ multi-factor authentication. The use of a Virtual Private Network (VPN) at all times is also recommended. You and Your customers can learn more about a VPN here.
#3. Make regular data backups
No website is impenetrable, so an effective Plan B is always a wise choice. Regular backups of your e-commerce store will take the sting out of any attack. Backups are especially effective against ransomware, when your entire site may be infected.
Services like IDrive provide cloud-based storage, remote access, and options for all of your devices. Current cloud storage technology has progressed immensely, adopting 256-bit AES encryption, ensuring your backups are untouchable.
#4. Keep all of your software up to date
As e-commerce platforms, themes, and plugins age, security vulnerabilities become well-known to hackers. Software developers are very aware of this, so they patch backdoors and exploits in updates.
The trouble for users comes when they don't install updates. Just because you prefer the outdated UI or features doesn't mean you'll have the same protections. These massive security flaws are easily mitigated by ensuring all of the software you use is up-to-date.
#5. Train yourself and your staff to avoid phishing tactics
One of the most consistent and successful cyber threats in the past decades is phishing. This refers to persuasive methods to steal your personal data, money, or other digital assets. Modern phishing methods mostly rely on imposter emails and login sites.
It may seem like your bank is emailing to get some information from you. If you follow the link, you'll find a falsified login page, where your data is instantly transmitted to hackers. Your best option is to train yourself and your staff on current cybersecurity principles, and how to spot a phishing attempt.
Conclusion
The underbelly of e-commerce hacking only seems to be increasing in size. Battling these fraudsters are major e-commerce platforms. While they can protect against various threats, they can't catch all of them. However, with the tips listed here, your online store will stand strong against the waves of e-commerce cybercrime.