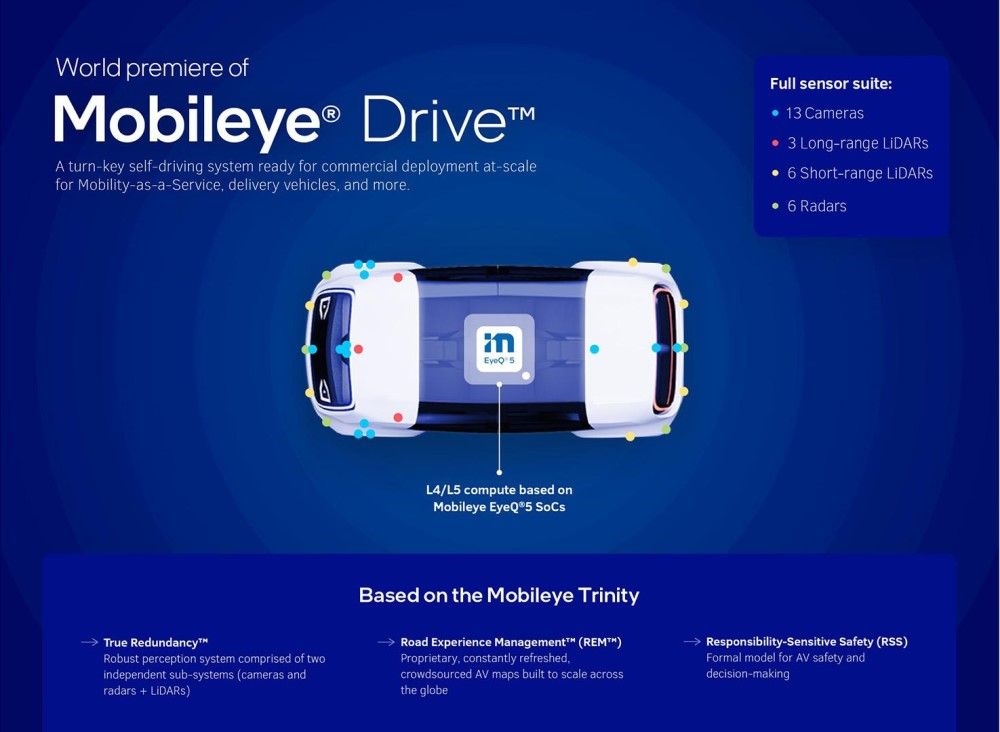 Intel will keep control of the unit by retaining class B shares that have 10 votes each and selling class A shares that have one vote each. It is not disclosed how large the offering will be.
Mobileye has issued Intel with a dividend note for $3.5 billion which it expects to pay from the sale proceeds.
Intel bought Mobileye for €15 billion in 2017 and is hooing that an IPO will value it at $30 billion.
Last year Mobileye made a loss of $75 million on revenue of $1.39 billion. In 2020 it lost $196 million and in 2019 it lost $328 million. It has cash of $774 million.
Intel says it will use the proceeds of the IPO to reduce its debt and provide working capital.
Pat Gelsinger is to be chairman of the company after listing.
There are 22 underwriters for the deal including Goldman Sachs and Morgan Stanley, Evercore ISI, Barclays, Citigroup, and B of A Securities.
Mobileye will trade under the symbol MBLY