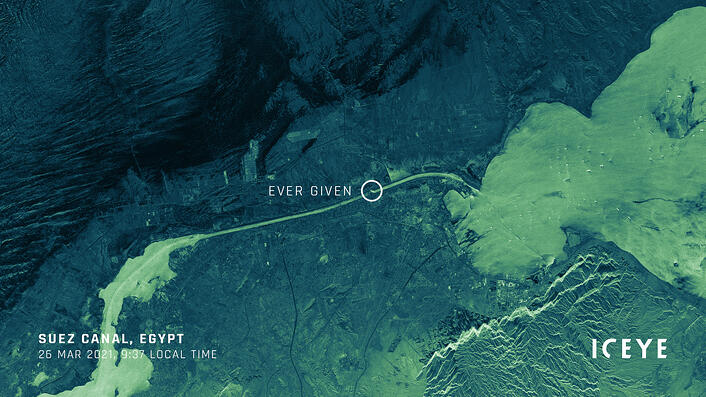 New investors included BAE Systems and Kajima Ventures. And Molten Ventures, OTB Ventures, True Ventures, C16 Ventures, Chione Ltd, Services Group of America, the UK's National Security Strategic Investment Fund (NSSIF), Space Capital and Promus Ventures also participated.
It means ICEYE has now raised $304m in financing since 2015.
It has launched 16 satellite missions to date, operating what it describes as the world's largest fleet of commercial SAR (synthetic aperture radar) satellites.
The company says the financing will accelerate the expansion of its constellation and the growth of its Natural Catastrophe (NatCat) Insights and Solutions product, along with its analytics services.
"With this new funding round, we'll be able to continue expanding our operations and further develop our NatCat solutions which is an important focus area to accelerate our growth," said Rafal Modrzewski, CEO and Co-founder of ICEYE.
ICEYE's small radar imaging satellites can form high-resolution images of areas of the Earth in daylight and night time, and through cloud cover. Its satellites can collect images over very wide areas as well as spot collects over specific sites anywhere in the world.
Customers now include the U.S. military and the European Space Agency's Copernicus Earth observation programme.
Eye in the sky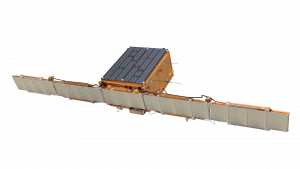 ICEYE describes its technology as follows:
"Unlike a traditional Earth imaging satellite, ICEYE's constellation of SAR satellites bounce a powerful radar beam off the surface of the earth from approximately 550 kilometers in space, thereby painting a picture of what is happening on the ground below. The technology can see through clouds, smoke and even image the ground at night. This provides customers with persistent coverage of fast breaking events on the ground in all weather conditions."
In May 2021, it announced wide area imaging capabilitiescovering 10,000 km² data acquisitions via its SAR constellation.
It claimed to be the first SAR satellite provider to achieve wide-area scan mode imaging, with the persistent monitoring capabilities now commercially available.