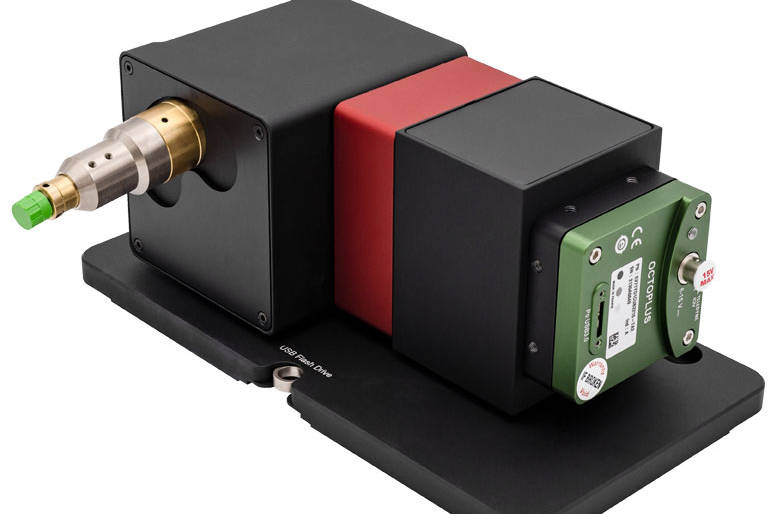 HG10 is fibre-based acquires at up to 130,000 scan/s, enabled by the USB 3.0 interface. External synchronisation is via a TTL-level trigger input.
Inside, the spectrometer is based on the company's Ganymede series of optical coherence tomography imagers. "The development of the HG10 was a logical step and the result of feedback we received from customers that they
wanted to have the same roll-off and sensitivity performance offered by our  OCT systems available for their laboratory setups," said sales manager Michael Leitner.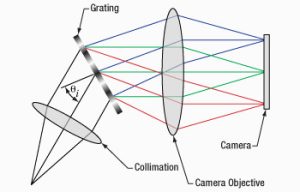 Resolution is 10bit at 130kHz and 12bit below 120kHz, and the units measure 237 x 175 x 98mm.
Included software has tools for simple and complex analysis, including controls for adjusting sensitivity
and resolution, a wavelength meter tool for narrow-band sources, and a coherence length tool for broadband sources. Apodisation functions are also available – to account for the finite path length over which the spectrum is measured.
The computer software can be used to view the spectra as it is being acquired, and raw data can be exported as-is or
after user-selected processing – including wavelength calibration, interpolation onto an evenly spaced wavelength
grid or relative amplitude correction.
SDKs (software development kits) are available in several languages.
are included.
Custom versions can be created for bands between 500 and 1000nm.
Each spectrometer ships with a USB flash drive, an adapter cable for external triggering, a USB 3.0 cable and a P3-780A-FC-2 single-mode fibre optic patch cable with FC/APC connectors.