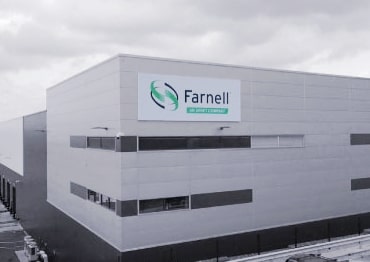 Farnell's growth has been driven in large part by continued investments in expanding the global product portfolio.
The business planned to add 250,000 new SKUs through FY22 and has so far delivered 55% of that total, with the existing global portfolio now approaching one million products.
Additional investments in e-Commerce capabilities, new product introductions and continued support for the online engineering community were also key drivers of growth.
In e-Commerce, Farnell continues to strengthen its offering, with over 71% of transactional orders placed online through the quarter, rising above 85% in some European countries.
Having already seen a 15% uplift in orders and a 30% increase in traffic, additional investments in the digital offering over the coming quarters will continue to drive increased traffic and customer acquisitions