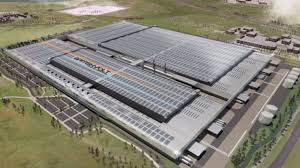 The likelihood of becoming insolvent follows the government's refusal to give the company a £30 million advance on the £100 million of government funding which the company would have received if it had met certain targets.
Yesterday, Ian Lavery, the Labour MP for Wansbeck, where the Britishvolt factory was to have been built, said : "The chairman informs me that the government have replied overnight. Grant Shapps the new Business Secretary, saying that they are not prepared to do that and as a consequence it very likely that Britishvolt will go into administration."
Lavery adds: "It is fairly and squarely at the door of the government for basically not agreeing to bring monies forward which will ensure that this project will continue. It is absolutely outrageous – what happened to levelling up?"  
In August, Britishvolt  announced the resignation of co-founder and CEO Orral Nadjari.
A previous co-founder, Britishvolt chairman  Lars Carlstrom, resigned in 2020 after it was found he had a tax fraud conviction in Sweden.
Deputy CEO Graham Hoare then became acting CEO.
The company is said to have had pledges of funding worth $2 billion but has only raised £200 million in cash. The £3.8 billion oroject would have created 3,000 jobs.
A proposed £1.7 billion deal with investment fund Abrdn and real estate company Tritax to fund the construction of the factory in Blyth  is not yet thought have been finalised.
The start of building the factory had been scheduled for the end of next year but this was pushed back to the end of 2024. In August, the company announced it would be delayed again until the middle of 2025.
The Department for Business, Energy and Industrial Strategy said the government was "determined to ensure the UK remains one of the best locations in the world for automotive manufacturing as we transition to electric vehicles, while ensuring taxpayer money is used responsibly and provides best-value".